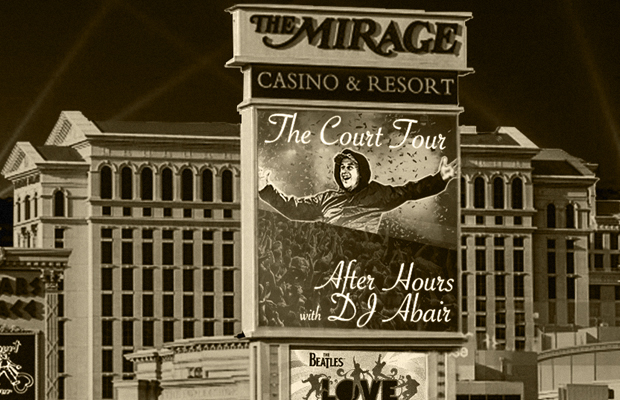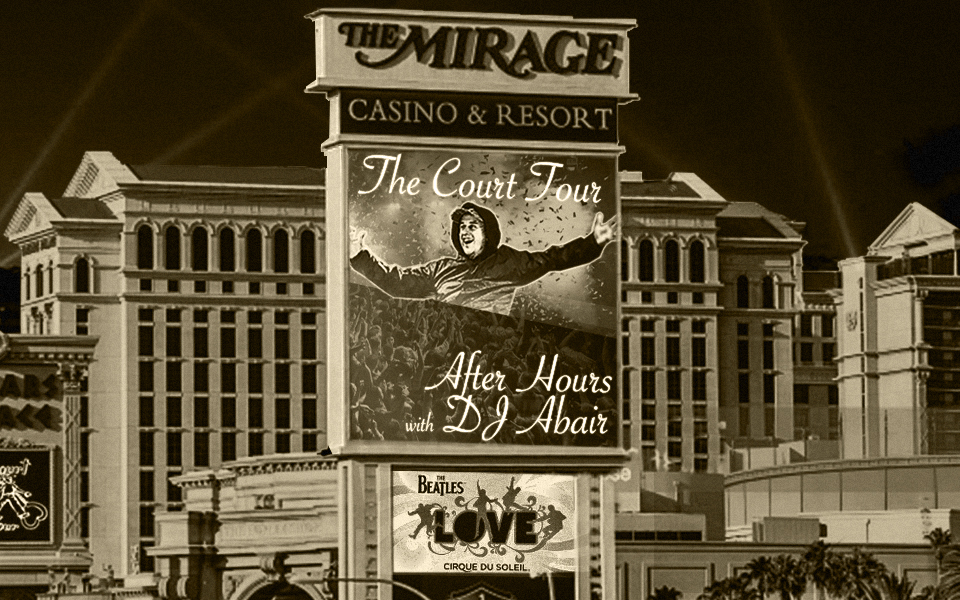 I barely made my flight out of Long Beach. On my knees I begged, with sporadic desperateness dramatically choking my plea, to board that flight. All the passengers scowled at me heavily as I awkwardly walked down the isle; heightening the scowls when my computer bag would slightly scathe someone's shoulder. The "technical difficulty" was me that day, and the inpatient fiends who boiled in their seats of comfort wanted to see blood. On every angry face, murder was drooling from their eyes and down their fire red cheeks. This will be a relaxing flight, I sarcastically thought to myself as I squeezed my way through an obese couple to my assigned window seat. Embarrassingly, I sat down, feeling their contemptible glare slice into the side of my skull. Being the last one to board a flight AND sitting in the window seat is like rear ending someone then getting rear ended yourself. A pile up that is more humiliating than any accident I have ever witnessed. Or caused.
A day was spent in San Jose for a little R and R. Well, it was far from resting and relaxing. The day was spent radically rushing around to gather my things, working, and coordinating the rest of this trip. The One Man Demo with Stephen Perdue was a success, but there were two more events, and without constant dedication, they could expire in a dancing eyelid like unattended milk. The next event was at the Mirage Hotel in Las Vegas with DJ David Abair, a man who has proven to be a wild card time and time again.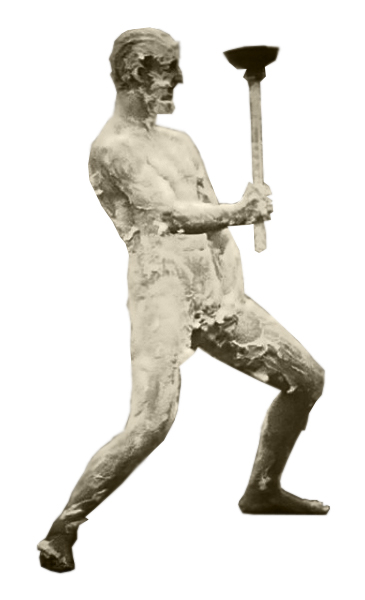 Among all of this, I had decided in my mind to ask Camila to marry me. Madre graced me with her mother's diamond ring and told me to follow my heart. She had always said that when that right person came along, the Leo fire in my chest would explode and burn up any doubts. This had long happened and any doubts were charred to a thin crisp the moment Camila's smile initially graced my pupils.
Early, on noon's horizon, I landed in Las Vegas. Adam had sent me the address to the hotel he had booked for me. It was a slimy Motel 8 somewhere off of North Las Vegas Blvd. It was apparent that he went way over his budget for this trip already, so I would be tasting the shit end of the stick.
"That's what you get," he said as I complained upon entering the rickety room. "How do you think I feel? I barely can pay my rent after this trip…" Adam paused momentarily, "your trip." This confused me, for Adam was living in his van, The Patriot, somewhere off the coast of California. As far as I was concerned, his land lord was the mighty Pacific Ocean. Now I was toiled by a new reality. One I never knew existed: What does the Pacific charge for rent?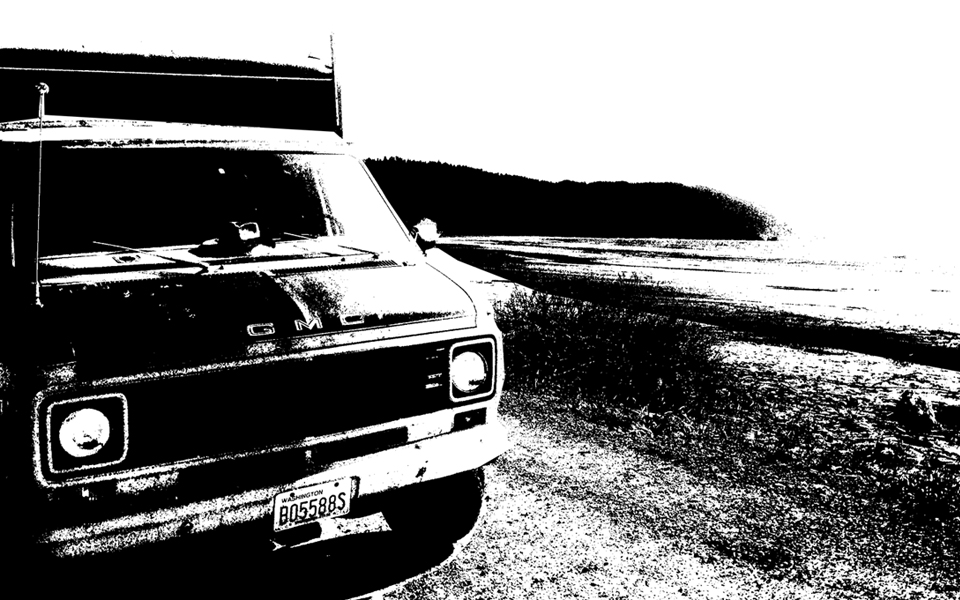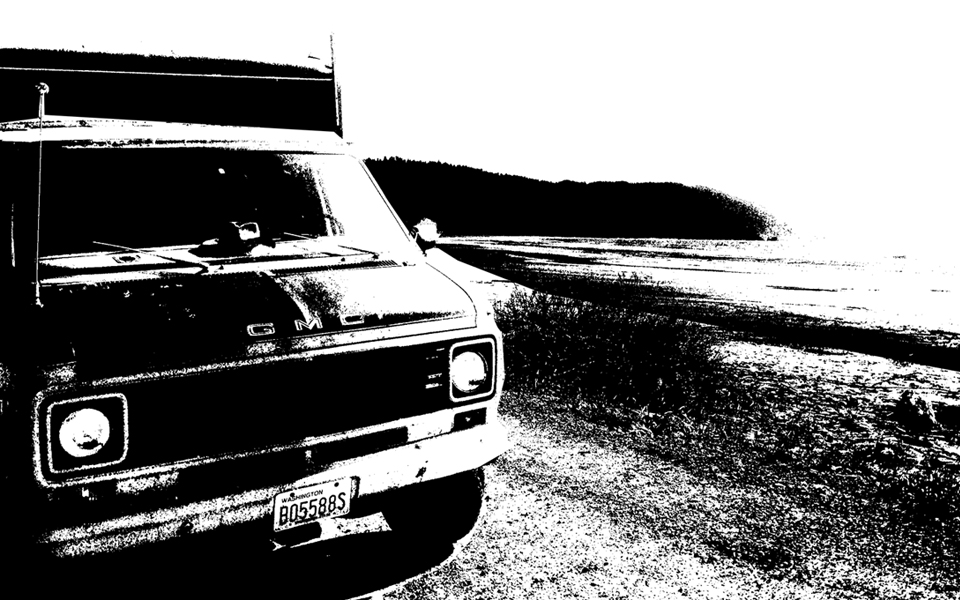 A panic attack was pummeling my chest like the drummer from Helio Sequence.
Abair better fucking be there, I thought to myself as uneasiness rattled my tired bones
and my new pair of Pig Wheels glided down Las Vegas Boulevard. It was Super Bowl weekend and I could hardly even skate down the street without running into someone, or something–the Wookies were out fore sure. Who knew how this was going to turn out.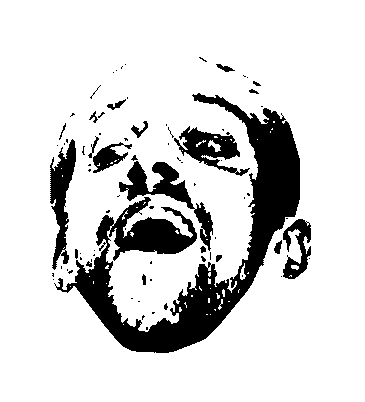 The palpating in my heart sky rocketed as I walked up to the Mirage Hotel and Casino. Broadcasted for all to see on the Mirage's towering marquee, dwarfing The Beatles Love Circus Du Soleil which lay beneath it, was a massive Court Tour billboard that said, "After Hours With Dj Abair." Wow, I thought to myself, Adam went all out on this one.
Abair was sucking down a cheap bottle of Taaka Vodka behind the DJ booth that overlooked a crowd of three-hundred.
"You know, Abair," I informed, "the bar is open for you and I." Abair looked at me shiftily with sweat pouring down his face.
"Travis, this so fucking gnarly. I can't do this. Look at all these people." Then his demeanor switched off like a bedside lamp. "You are amazing, Travis. We are twins. I'm gonna get your name tattooed on my chest after this."
The first song Abair played was, "Call Me Maybe" by Carly Rae Jepsen. The crowd, all of them drunker than Hank Williams Senior, responded to this horrid song with shouts of joy. Every kook in the crowd started fist bumping and dancing, each egocentrically shining in their very own Universe. Abair was mic'd up and a thundering, "YEEEEAH!" blasted over the speakers. I tried to sew an expression on my face that hid the fact that this whole situation was completely fucked, uncomfortable and pretty hard to watch. Fuck it, I thought to myself, people are enjoying themselves. This is going well. Really well actually.
Carly Rae Jepsen shrieked her final "call me maybe" over the speakers and the crowd exploded in applause. All I could think was, I would never call her. Not even maybe. Still, I forced my lips to smile and dragged my hands to a clap. The wild cards started flaring in Abair's eyes and he yelled some incoherent nonsense about Adam Crew and a Yellow Brand Tour. Then an acoustic guitar started picking over the huge speakers surrounding the venue.
Tracy Chapman's "You've Got a Fast Car" started playing. The crowd looked around at each other as if a a family of squirrels had crawled behind the walls weeks prior and died. How embarrassing this is, I thought. There is always a time and place for every thing, and this was neither. I mean come on! We weren't in a garage at 3 a.m. doing cocaine and having deep conversations about the Holographic Universe! People exceeded irritation and began to boo Dj Abair.
My forehead rose from my hand as Abair turned off the music and started ranting. "Fuck this! Fuck all of you! You are all losers," he choked for a moment and with a prepubescent voice continued, "ALL OF YOU!" Tears started pouring down his face and he wiped them away with the remaining bottle of rip gut vodka. "Fuck you Adam Crew!" Abair yelled at the ceiling, then he threw the empty bottle into the livid crowd.
A riot broke out in that dark venue. Everyone wanted Abair's head on a stick, but he was no where to be found. Rooster haircuts, cocaine crazed models, bouncers and even bar tenders started beating the shit out of each other. With a profile below sea level, and like a snake in a meadow, I slithered behind the bar, stole a bottle of Makers Mark and got the hell out of there. Unlike the "One Man Demo with Stephen Perdue", "After Hours with Dj Abair" was not only a failure, but a disaster.
A ruthless pounding in my head joined hands with a cold bathroom floor and slapped me awake. I was back in my hotel. Whiskey crept through my breath and the diamond ring I planned on presenting to Camila was on my left pinky finger. With my hand trying to contain the ferocious teeth that were clamping my brain, I walked into my room and saw the time. It was already 6 p.m. and Camila would be landing at 9 p.m. sharp. After briefly brushing the remaining Maker's Mark from my breath, I put on a nice shirt, rushed to The Stratosphere and caught the 108 to McCarren Airport.
When the next morning came, Camila's back was frowning at me as I awoke and tried to kiss her. She was a little upset due to multiple layovers she had withstood the day before, and a mix up of terminals causing me to pick her up an hour late. In my pocket, the diamond ring taunted me. Now is the time, Travis, I thought. It's now or never. Camila would be leaving the next morning. If I didn't propose at that moment, it would be the last time I would see her for years, perhaps forever. Fathoming a life without her choked any kind of future for love–for life. A life without her was no life. I wanted to share everything with Camila. Every sun and every moon to come. Every smile and every sadness to curl our lips. Every old demon to poison our past and every young angel to come and heal it. My fidgety heart had always been a hard one to hold, but she had it pinned down.
Her eyelids slowly rose to meet mine, and her big beautiful, dark eyes sleepily looked into my fear stricken, nervous-as-all-hell stare as I knelt by the bed. The mid-afternoon desert sun was massaging my shoulders. Without seeing the ring and still trying to conceive the new day around her, Camila said with a cute chuckle, "Travis, what are you doing?" This was it.
"Camila, will you be my wife?" Her reaction completely surprised me. A smile stretched from cheek to cheek and her eyes gently closed.
"Yes, Travis." Even now, and most likely for the rest of myself, I will never be able to describe the happiness that burst within my chest. On the dirty mattress, inside that seedy Motel 8, Camila and I prayed to God for His approval; something I had never done in my life. God and I both had enormous egos, ones in which always exploded like a dinner conversation about politics when met face to face… or religion.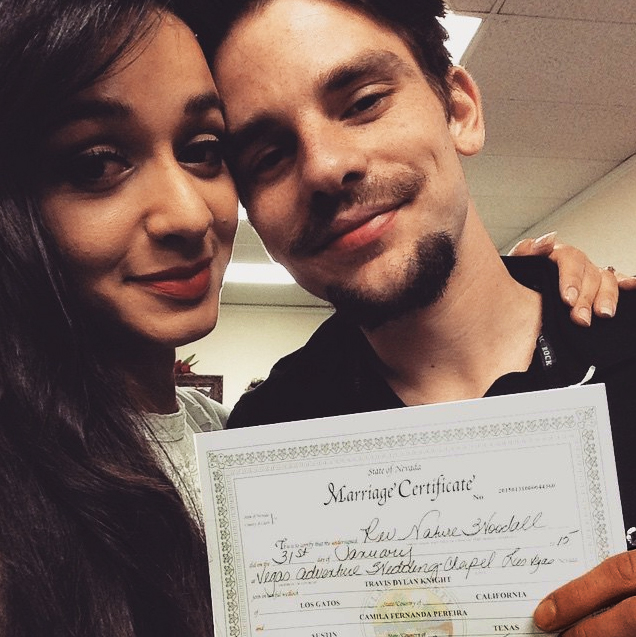 "The Ballad of John and Yoko" blared into an all too real setting as Camila and I walked out of the Clark County Court with our marriage license. We were bombarded by pastor after pastor to get married in their chapel. It seemed like they were trying to crucify me. At one point, two almost got into a fight over who would marry us. Any pan handler in the Tenderloin of San Francisco had nothing on these guys. They were ruthless.
Earlier in this story, during our first trip to Vegas, which ended horribly, we had tried to go to a strip club off of North Las Vegas Boulevard. Ironically, directly across the street from the strip club, was the little chapel that we decided to get married in. Who would have thought?
A flamboyant woman, cloaked in green with bright purple lipstick to match and a pair of 10″ high heels married us on that magical Las Vegas night. A night when simultaneously someone was hitting the big jack pot while someone else was getting arrested. Off somewhere in that shit show of a city, someone was vomiting in a Casino bathroom; but Camila and I were getting married. A single tear rolled down my cheek. I was hypnotized by the beauty of my soon to be wife, she was beyond stunning. Every second of my past led up to that moment as the strange pastor united us once and for all. All the many regrets, bad decisions, experiences fell into place while Camila and I joined hands and got lost in each other's stares.
Many times in my turbulent past, fueled usually by drugs and self destruction, I have met suicide in multiple settings. On the sharp edge of a knife, in the reflection on a porcelain draped bath tub, or over the railing of a golden bridge. Every time a little shining light would pull me out from the lake of despair I seemed to always find myself drowning in. A light at the end of the tunnel, one could say. I never knew what it was going to be, or what it would look like, but I knew it was out there, somewhere, waiting. Holding my joyous tears back, and as I said, "I do," I was not just looking at my best friend, lover or new wife. I was gazing deep into that light. The light which promised it would shine on one far away day. All those years the light that had always been hazy and dim, blinded my eyes for the very first time. Softly, it resided back into the glistening ivory of Camila's white dress and finally, for the first time in my 25-years, life had made sense.