Casual Covid encounter at Ft. Miley with San Francisco's hardest working StreetSoldier™, David Abair.
Video/Edit: Adam Crew
Music: Billie Holiday – "That Ole Devil Called Love"
Words by Travis Knight
David Abair is no stranger to the ups and downs that life is known to throw. His dangerous dance with substance abuse and sobriety leaves him high and dry every time, 86ed from just about everywhere, and headed for more chaos fast. Eventually, he finds sobriety but is left in a wake of depression, which swiftly immobilizes him, locking him down in a San Francisco apartment for weeks with the same VHS film playing on repeat. Like so many others with such problems, Abair battles with bouts of loss, anxiety, and emotional overdrive. Through all the beat downs, though, Abair never stays down. He always finds the strength to keep his head up, and no matter how long he is out for, his feet always find a way back onto his board.
"Dave skates this spot like no one else has seen… or can."
San Francisco's Fort Miley artillery battery was first conceived by Colonel George Mendel in 1890. Before the army's engineer officer had plans for the area, the region was part of The Golden Gate Cemetery. Due to the coastal vantage point that the location provided, in 1891 the Feds locked down $75,000 to establish a 54-acre plot. By 1898, as America found itself in the depths of the Spanish American war, the militarized area had two buildings constructed. It has been rumored that these buildings housed a minute Signal Corps group whose job was to alert the military of any approaching Spanish ships. Nevertheless, the facts fizzle in lore. In the early fall of 1899, the military stepped it up and started developing large artillery installments onto the land. By 1900, the area had officially been named what we call it today, 120-years later: Fort Miley.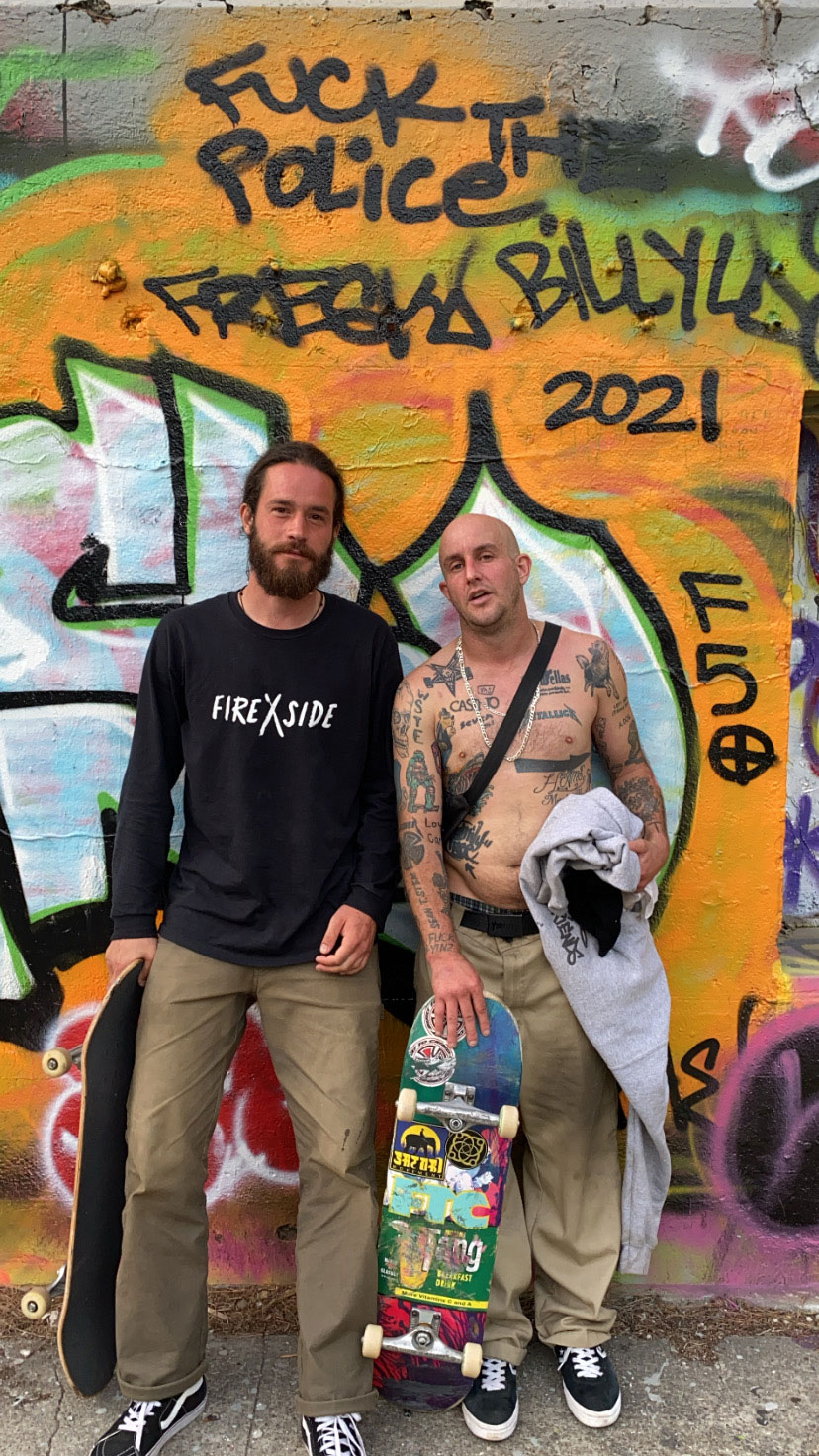 To most SF residents, Fort Miley is the end of Geary's 38-line. To skaters, it's a legendary spot that offers crusty, hard-to-skate banks with an ocean view few would complain about. For many, the little banks of Fort Miley look easy enough, but they quickly teach anyone who steps to them that everything is not what it always seems. This spot is reserved for only the hardest working street soldiers. It's tough to make small banks that seem to run dead-end into railings and crumbling cement blocks look good on film. Not for David Abair. His authentic fast style and hard work on the board pairs perfectly with the historical gem; Dave skates this spot like no one else has seen… or can.
"… some of the circulating stories are so outrageous that we will neither confirm nor deny their credibility."
Amidst the California wildfires, the COVID-19 madness, and the rest of the stirring shitstorm that never stops surprising us in 2020, most folks have reached the end of their line. It made us think. People from all over are starting to lose their shit, but Abair has been at the end of his sanity's string for at least a decade now. His wild antics have cast him as San Francisco's most prominent enigma, and some of the circulating stories are so outrageous that we will neither confirm nor deny their credibility. In the past year, though, Abair has been pulling a classic Robert Downey Jr. comeback. It hasn't been his antics that we hear, but his skateboarding that we see.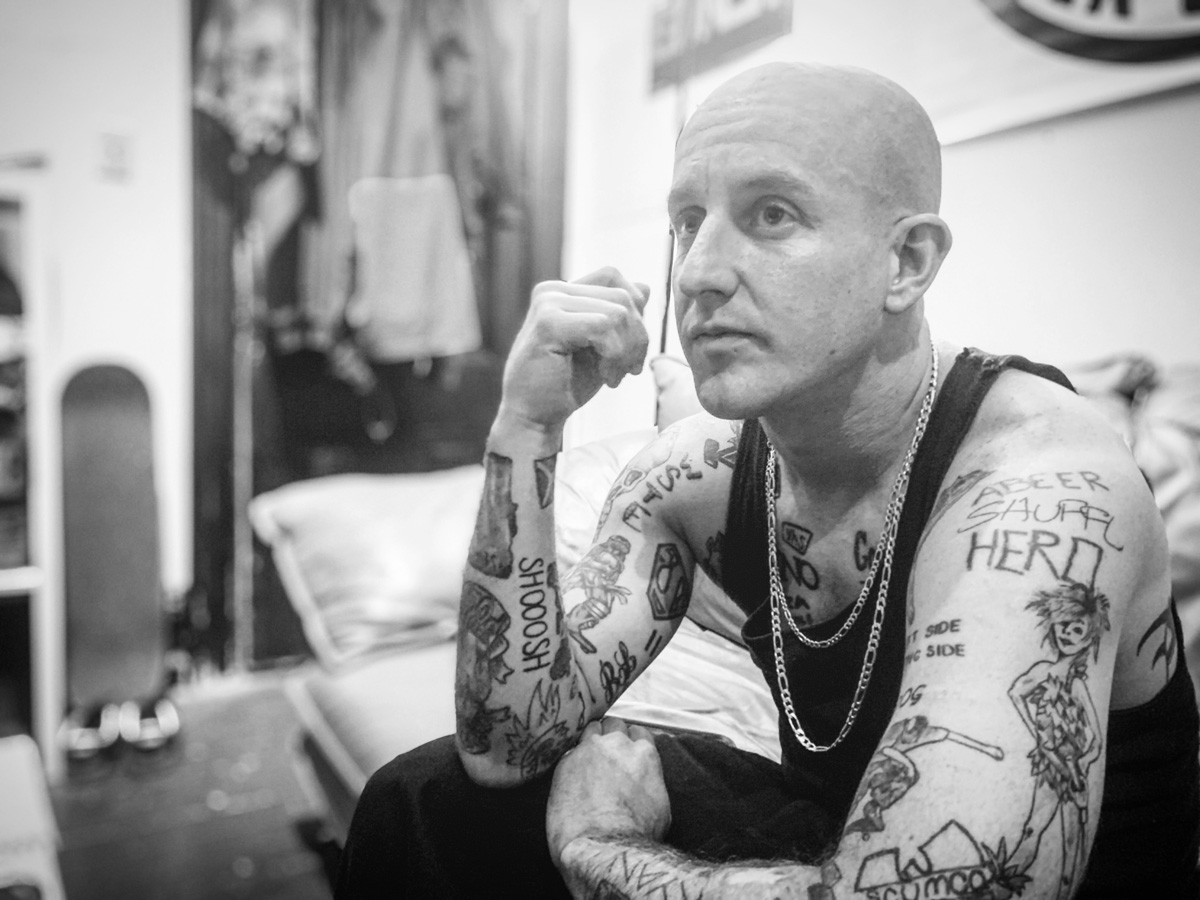 We have always been such a fan of Dave and the way he rides a skateboard. His shameless way of taking on the world shines in his skating, and when one really sits back and does some self-reflection, any one of us will see a bit of Abair staring back in the mirror. To celebrate his welcoming to the Downtown Boyz family, we thought it would be perfect to meet him at a spot that represents him and his skating so well. As SF commuters reach their end of the line at Fort Miley, Abair rolls on at the concrete utopia. Both are covered in tattoos, both are a little weathered and beaten, and both have tackled the testament of time. There are many lessons we can learn from both Fort Miley and David Abair—hang in there—never give up—keep your dedication and your dreams close to a sleeve-worn heart. However, the most important lesson that we take away from Abair and the old artillery battery is that hard work is timeless, and with it, no trench is too deep.