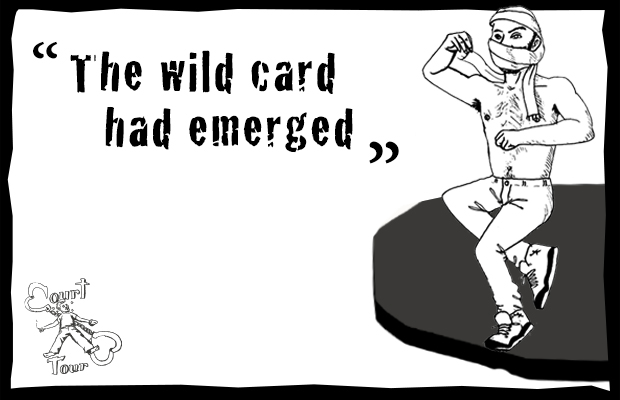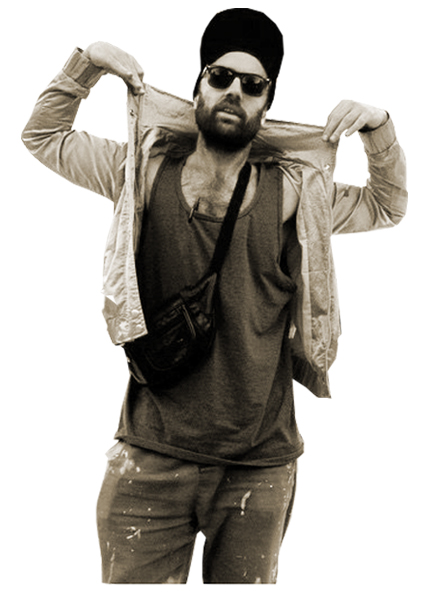 Our honeymoon was quick and simple. After we got married, Camila and I got a slice of pizza and a bottle of cheap sparkling wine at a neighboring liquor store. Instead of going out on the town and getting wild, we went back to our hotel and held each other until the night lulled us to sleep. After all that time, we were finally united. Together for the long haul, and in it to win it.
Camila missed her flight by three minutes the following day; Super Bowl Sunday. We sat at the airport for seven hours trying to get her on a flight. Trial and error crop dusted us over and over, laughing the whole time like a shit head kid, although eventually, we were able to get her on the last flight to Austin that night.
Even though I would be seeing her two days in Texas–where one more court date awaited in a little town called Georgetown and the final Court Tour stop with Mt. Egypt would take place–I already missed Camila. Nostalgic tears battered my cheeks like hammering rainfalls as I passed the little chapel in which we had welded our souls together; less than 24 hours prior.
Court was a failure. Charges still had not been filed. The lab where blood awaited processing was backed up worse than a grease-ridden septic tank. Las Vegas has the highest rate of DUI fatalities in America, which I would assume means the entire planet. It was no surprise that their blood labs were swamped.
Adam had booked me a room at The Hotel Riviera and Casino for that night. All I had to do was cover the deposit they would require. That would not be a problem. My deposit from Motel 8 would be returned in a mere couple of hours.
Aimlessly, I wandered in and out of casinos on Fremont Street with one lumpy, unforgiving suit case from the 80s and a computer bag that was dissolving at the seams. I played penny slots to digest the minutes before check-in time called at The Riviera–which was around 1:00 p.m. Once past the toiling waiting game, everything from there on out would be as smooth as an early morning lake.
The desert was ruthless that day. It must have been 110 degrees and all the weight I was lugging added another 10 degrees to my body temperature. My brain was simmering as I walked down The Strip. The deposit from Super 8 had not been returned as quickly as I had anticipated, leaving my pockets empty and causing even a bus fare to be out of my budget. Las Vegas was such a different place during the day. One could see the scum crawling down the sidewalks and up onto the casinos. It was like turning the lights on in a Miami nightclub.
Disappointment patiently waited for me with a smug smirk and it's foot tapping, four miles down The Strip at The Riviera. My deposit from The Super 8 had not been returned, which meant I could not pay the deposit at The Riviera. The busy hotel clerk told me I would not be getting a room, and before I could argue, a fat man in a plaid shirt shoved me out of the way and was granted my room. The prostitute he was with growled at me so I decided to let it go.
Most people in Vegas leave their slot machine when there is not enough money to make a bet. They don't bother printing a ticket of 17 cents. My flight wouldn't leave for another 27 hours, so time was something I could spare. Inconspicuously, while baby sitting a boiling beer in my sweaty palm, I wandered from slot machine to slot machine gathering these aborted tickets. Eight cents here, another 12 cents there. After gathering about 200 of these tickets, I went to a slot machine and cashed out, gaining a whopping $3 or so. How do you like that Casino? Looks like I win, you fucks. Pure desperateness had long sheathed any kind of reason because obviously I was the one truly losing.
Las Vegas faces flew around me. The families straight out of National Lampoon's Vacation brought my thoughts to, Who would bring there kids to this place? Weathered, cigarette drenched women who had been chewed up and spit out years before waddled along the bloodstained carpet. Bro's yelling "Vegas" with hopes to fill the never ending void within their insecurities stalked the grounds. Young chicks with breast implants, yearning for some kind of purpose whose next stop in life was the "weathered, cigarette drenched woman" searched for suckers to suck the life from. All hopeful. All desperate. All mangled. My reflection dashed by a golden elevator, and a discerning horror washed over my mind. Which of these people am I? Sadly and inexplicably, the elevator told me that I was all of them. Every one of there tired expressions glistened in my face. A jolting cringe swam through my body and I left that damned casino. It was time to start the four mile tedious trek all the way to McCarren International Airport.
Between the Super Bowl crowd and some storm of the century in Chicago, flights were at a stand still. I stayed in that damned airport for 26 hours before I finally got on a flight. Sleeping in the airport was the last thing I wanted to do; between the 11 mile hike from Fremont Street, and unforgiving ground of the McCarren Airport, by body was tattered.
I was so happy to finally board my plane, forgetting that I had no where to sleep, and no money for a hotel, in Austin. My first layover was in Houston; about two hours. The next stop would be both my destination and my sleeping quarters: Austin's International Airport.
When I finally left the airport at 9 a.m. one could mistake this Court Tour to be an Airport Tour. A grueling 42 hours had been spent in airports and as I saw the Bus 100 coming to take me to downtown Austin, my fatigued brain mistook it for a mirage. This can't be real