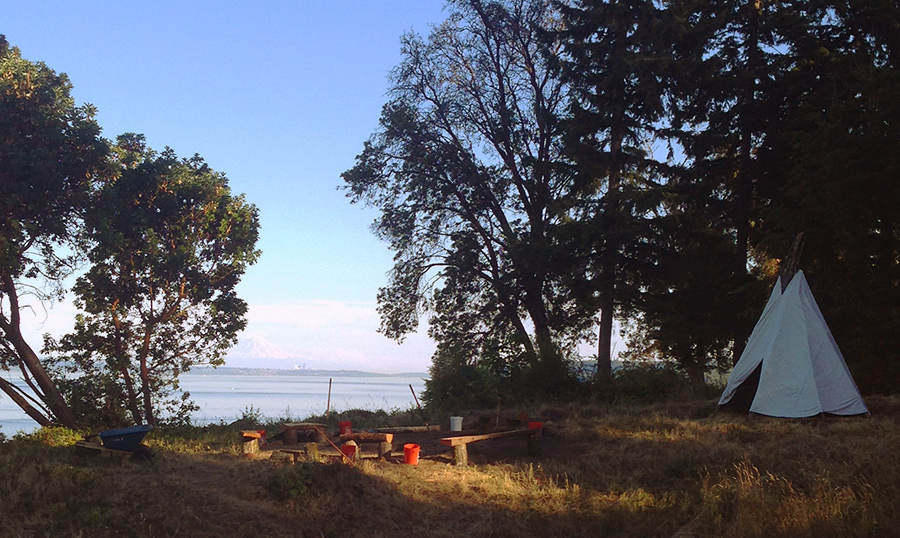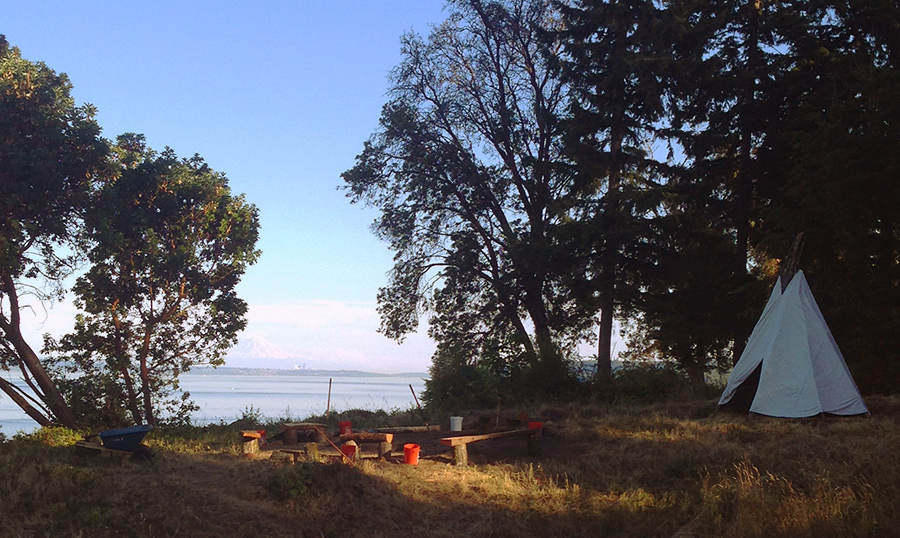 Friends, Music, and Plenty of Beer
words & photos: Greg Knight
The sun peaked over the horizon as I boarded the plane in route to Seattle. My final destination to be somewhere in the Washington woods, accompanied by friends, music, and plenty ( 3 kegs ) of beer. A great reason to leave home for a few days. Shortly after touching down in Seattle, I met with Adam Crew. He guided me through the city and onto the ferry. We laughed about
stories of the night before, and the challenge of making a 7 am flight on a Friday morning. The ferry left the dock. It was clear and hot. The ferry brought us to the other side of the water into a quaint town whose name I can't recall (Bainbridge Island). We found some shade and waited for a bus to never arrive. An hour later we considered hitchhiking to The Patriot, then made a better decision to grab a beer… Eventually, we made it The Patriot and cruised through narrow wooded roads with the windows open cooling us from the day's weary travels. We made it to Austin's place ( Kingston, WA) with plenty of sunlight in the day. Austin and Michelle greeted us both with welcoming hugs. I haven't seen them in over a year and it quickly felt like no time had passed.
Austin had crafted wooden benches and tables around fire pits. A teepee stood over a cliff that Michelle had sewn the night before.  Before arriving I thought I would be roughing it for the next few days. Not true. Austin and Michelle cooked the entire time feeding friends, family and coworkers ( approximately 60 of us ) home-cooked meals including a pig roast on Saturday night.
For the next few days, everyone enjoyed music on the homely constructed stage, a lot of Rainer Lager, and late nights near the fire overlooking the Puget Sound. From everyone I had the chance to meet, there was definitely one conscience: that because of Austin's dedication to the outdoors and hosting, we were all able to enjoy this amazing place together.