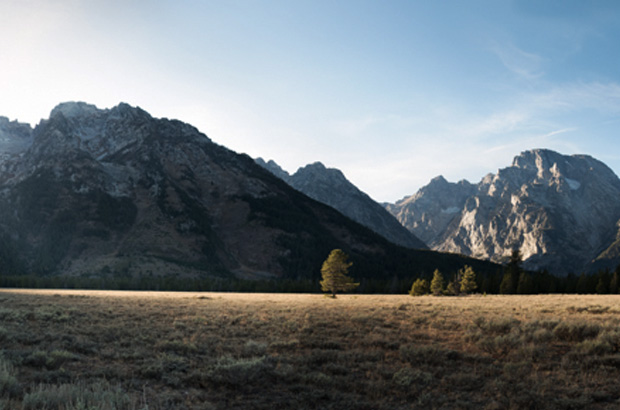 A brief look at the United State's first National Park.
Photography & Words by Sean P Gannon
It was nearing peak fall in the American North West when I decided it was time to get out. I flew into Bozeman, Montana one morning, rented a bunch of camera equipment, and set up for the next day. I took a time-lapse video of the sunset before I slept. I woke up at 4:30; in the car at 6 am. The sun rose at 7:50 am in Yellowstone National Park, and the light was warm and soft. What followed was an intense two-day mission through Wyoming and South West, Montana. Here are some results.
An average of 3,000 bison roam the grass covered valleys and rolling hills of Yellowstone. Approximately 50 million animals roamed the western ranges of North America before the introduction of European settlement.
"Yellowstone is the only place in the lower forty-eight states where a population of wild bison has persisted since prehistoric times, although fewer than 50 native bison remained here in 1902." –
nps.gov for more info
Sunset on the Bridger Mountains – time-lapse
"Bulls are more massive in appearance than cows, and more bearded. For their size, bison are agile and quick, capable of speeds in excess of 30 mph." –
nps.gov
The Teton Range is the youngest mountain range in the Rocky Mountains.