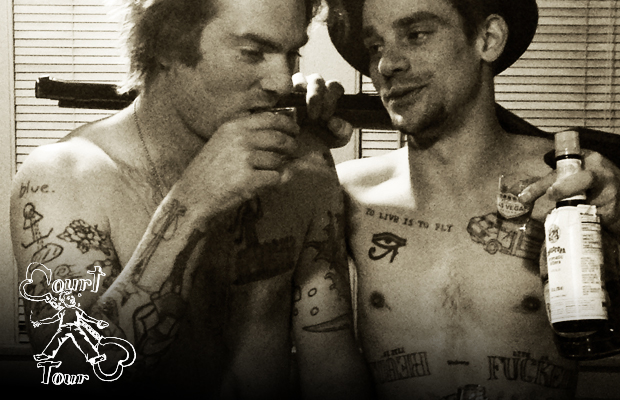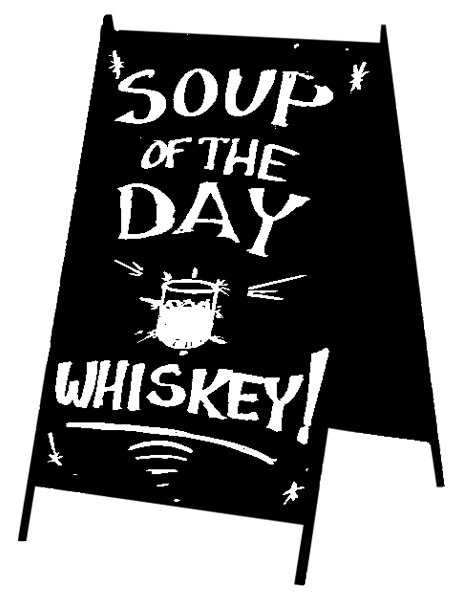 My bus was leaving in 20-minutes, so I sucked down my second gin and tonic at the Ruby Tuesday's type restaurant. I had originally dropped in solely for directions. Just directions, I had told myself, no drinks. It was noon and my flight would leave around four.
The first bus dropped me off on the famed 6th Street in downtown Austin, so I stopped by a little bar that had an inviting sign that proclaimed, "Soup of the day: Whiskey." I'll definitely have one of those, I thought. Or maybe two. Fuck it, I'll do three.
After the fifth "Soup of the Day", I struggled to even find my feet through the old saloon-style doors. My phone began to complain at me, so I fumbled to grab it; dropping all possessions into the gutter. It was Travis Graves.
Travis Graves, known to many from the band Mt. Egypt, is by far one of my favorite humans to walk this earth. His trip to Italy left the Tower of Pisa in lean. History changed his name from Prometheus when, in actuality, he heaved the rock in which he was chained across the North Pacific and back to Kitsap County. HE is the most interesting man in the world. Stay thirsty my friends.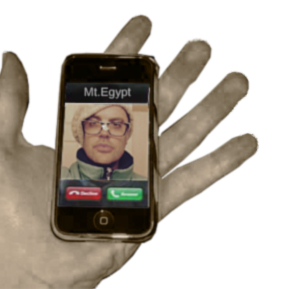 Travis and I talked for what could have been two hours about him doing a show at the release party for a book I have been writing, "Out of the Black Hole and Into the Open." Already, as I slammed a Black Butte porter at the airport bar, my gate was announcing the time of departure. I finished the last of my frothy brew, with the desperation of any good drunk, and bid farewell to Travis on the phone; both of us agreeing to talk at a later time about him performing for the book release. Little did I know that in the next couple of hours, during my layover in Long Beach, I would incorporate the last planet into alignment for the Court Tour, and Mt. Egypt would be doing a show much sooner than I had anticipated.
Before my plane took flight, I called an old friend, and Toebock veteran, Corey "Kristos" Kozaites. He and his lady, Natalie, both lived in Long Beach, so visiting them for an hour or so was absolutely a must; it had been years since I had seen them.
I barely made it off the plane. A stranger seated next to me had bought me a small bottle of rip gut red wine. Outside the Long Beach Airport, Corey and Natalie were awaiting in a petite, lime green Kia. Two and a half hours remained until my next flight left the gate.
Antics began immediately at Corey and Natalie's beautiful two-bedroom house. It was great being around there contagiously good energy, and I began to get carried away with excitement. A bottle of Wild Turkey came out and shirts came off. Corey's dog, Clicker, clicked around the house as we got goofy; drinking shot after shot.
Time flew and my flight was to depart in less than an hour, so it was time to get going. All I had to do was board my plane. Simple. How could anything go wrong?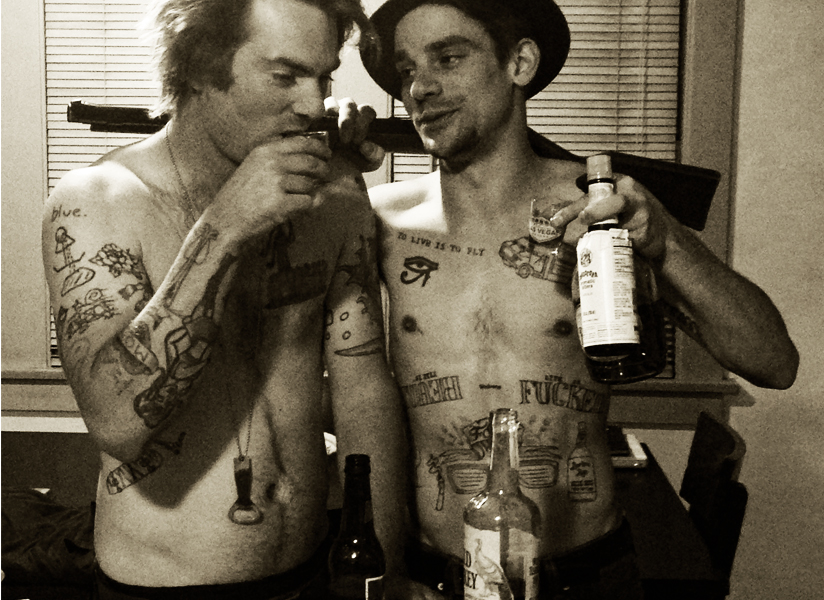 Broken memories fought to float to the surface of my mind. The floor was cold and sticky. Sunlight slapped my face, but I ignored it. Where am I? The suit I was wearing horrendously wafted the stale stench of vomit, and the dress shirt beneath it looked as if I had battled a tiger. The grim reality of where I was became all too real in a flash of an open eyelid. Yup. I was in jail.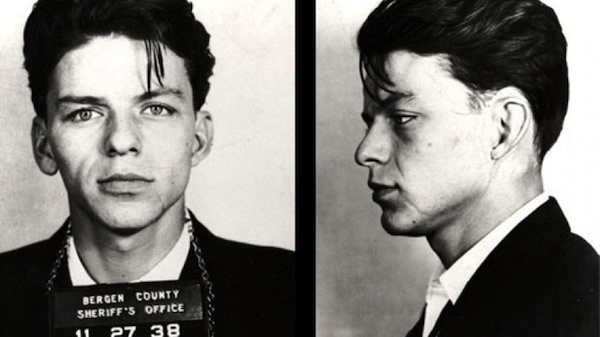 Long Beach County Jail released me around 6 p.m. that night. My mug shot resembled Frank Sinatra's when he was arrested in New Jersey; 77 years prior in 1938. That's right… I'm comparing myself to Sinatra now. Just a few days before, while standing in my court-clothes at a craps table, someone told me that I looked like a young Sinatra. I guess it really went to my head.
Corey and Natalie picked me up in front of the courthouse on Daisy and 3rd St.
"Hey Trava-daddy," said Corey as he handed me a frosty Budweiser. "I see you didn't make your flight!" Natalie, Corey, and I laughed raucously as we got onto Magnolia.
Corey had been trying to bail me out all morning, but some kind of dilemma made this not possible. Still, I hadn't a clue to how I went from getting on a flight to ending up in jail. Corey and Natalie, however, had the whole story:
When they dropped me off at the airport, the whole time Natalie doubting the decision due to my drunken idiocy, I bid them farewell and went to the gate. Or so they thought. Instead, I plopped down in the little smoking area in front of Long Beach International, on the picnic-like tables under striped umbrellas, and lit up a smoke. Somehow, I had gotten into an argument about politics with a woman whose age possibly tripled mine. Out of frustration, and worry, the woman walked away and informed some cops that I was really drunk and getting belligerent. By this time, I had already missed my flight by an hour.
The police officers were very nice, but I was acting like a dick, swiftly becoming very irrational and unpredictable. They tried to get me to go upstairs and sleep it off. Jetblue even agreed to get me on the first flight the next morning, but my raging, misdirected pride would not let this be. The whole situation could have been diffused right then and there. Instead, as I have many times before, I made the decision with an incapacity to even decide. A decision to ignite the situation.
The cop could see in my eyes that I was going to make a run for it. Unbeknownst to him was that I am a slippery bastard when someone tries to detain me, so when I tried to bolt–to where I haven't a clue–his hand grabbed my shirt but didn't establish an absolute grip, shredding the white dress garment I wore as I escaped. 'Can't get me you fucker,' I thought as I ran to… again I have no answer for that. Long Beach airport is surrounded by barren roads where even a cockroach would have trouble finding a place to hide.
I made it 10 feet into the passenger pick up area where I tripped and fell on my face, right in front of a very confused driver; adding yet ANOTHER white trash display to my police record. The cops sighed, calmly walked over to where I was knocked out cold, and picked me up; stirring my conscience as they did so. The red neck scene was absolutely ridiculous as they battled me into a police cruiser to haul me off to jail. I was like Randy Marsh from South Park, pants down and all: "What! I thought this was America! Aren't we in America?!"
The story sounded about right. It didn't sound far off from something I would do when too much booze flooded my bloodstream. Damn, I thought, now I have to come back to LONG BEACH for a court date! What am I doing… with my life? The court dates were lining up. After the final sha-bang outside Long Beach International, I was then faced with three court dates that fell on three consecutive weeks. Madness.
The next morning, my flight was canceled until 5 p.m. Word traveled that Madre had never made it back to San Jose. Irony tickled my lips. Here I was, stuck in the Long Beach Airport while Madre was 40-minutes away stuck in a hotel a mile or so from LAX. Rumor had it from her sister that her back went out. It sounded like a bender to me. Like mother like son.
Once on the plane, briefly before take-off and after I spoke to Camila about our next meeting in Vegas, I decided to check my Instagram. There were pictures of Corey and I drunkenly in each others arms, shirtless with some kind of rifle. Of course I posted some bullshit. Another embarrassing side effect of overindulging. One comment was under it by Blake Johnson, Instagram's notorious moon facing prankster. The comment said, "Damn! What are you on, a court tour?" Then he hashtagged #courttour and #courtbock with, of course, his signature moon face Emoji thing. The person next to me leaped with a startled jolt from my voluminous laughter. That Blake Johnson, I thought.
That guy is hilarious! Look, he even moon-faced me!
Little did Mr. Blake Johnson know that his little joke would soon solidify into tangibility. Moon face or no moon face, The Court Tour breathed; a tour that would dazzle many and change my life in some of the strangest and the most beautiful ways possible. A tour of skateboarding, music and an all-out adventure that would take me far and wide through three states in three weeks; rushing to make it to the next court date amidst the chaos in between. There would be hard times, good times, and downright shameful times. Throughout it all, though, ups and downs and everything, the tour would also lead me to the happiest day of my life. The Court Tour would lead me to my destiny.