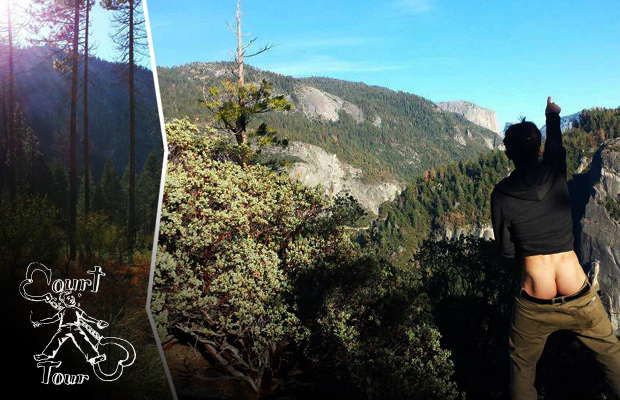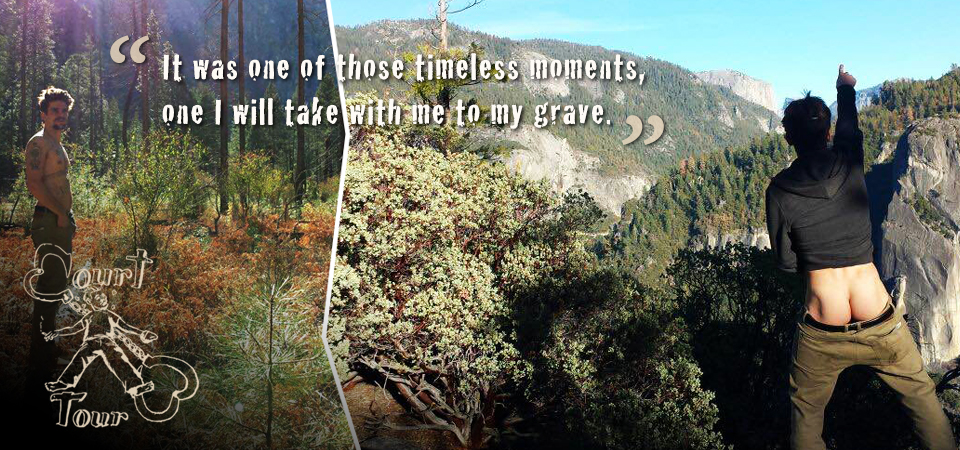 Due to many bad decisions made in my past, I was living with my mother; a woman who I have addressed all my life as Madre. Don't ask where the term Madre came from. There isn't a drop of blood in me that derived from a culture in which mothers were called Madre. I'm an Italian Polish mutt who was slammed into existence on a long-ago day in '89. A day when God got drunk on a beach in Broward County.
On a particularly cold November night, I found myself struggling to fall asleep in Madre's smoke-filled apartment. I had been drinking coffee and writing a memoir nobody would ever read for nearly a straight 48 hours. Camila was flying in on the following morning, so I had to get my shit together.
On the way to SFO that next morning, in Madre's baby blue, drop top VW Bug, I was teaming with excitement.  A childlike smile graced my lips as Redwood City flashed by. Twenty minutes later, I met Camila at her gate, and we embraced in a long, much-needed hug. It was heaven.
After we got the car at the rental place, a silver Dodge four-door, we packed up the car, bid farewell to Madre, and hopped on the anthill-packed 101 South to begin the adventure.
Golden humps soared by in my view. The passing plains looked like marble as the mighty wind and the pounding sun molded them together. Time passed as it does and the GPS annoyingly informed us that it was time to merge onto the 120, a winding mountain road that would coast us through Mariposa, and into Yosemite.
Mariposa is an awesome little town. Camila and I walked into a tucked away gift shop and bought shit. A coaster, a shot glass that said something about being redneck on it, and a magnet. Before departing, we went to a gas station to fill up, and as I smoked by the street, I stood in awe of this town. I could really see myself living here as a blacksmith. Or maybe a mason, I thought.
The magnificent Sierra Nevada Mountains swallowed us before the sun went down. As the last ray kissed the sky, we pulled off for a moment to inhale the surrounding beauty. We stood dumbfounded as the sun accentuated endless mountain peaks into our eyes. It was one of those timeless moments; one I will take with me to my grave.
It was pitch black by the time we made it to the little ranger booth in Yosemite. After some trouble finding our campsite, we unpacked, built a fire, froze our asses off, drank some beer that was beginning to freeze itself, and tried to sleep. We shivered violently in each other's arms, waiting for the sun to come back.
Glorious was the sun! It was thirty degrees, but at least the early morning sunlight licked warmth on our faces. The whole campsite around us exploded with life. All that was a solid pitch black the night before was now crawling with people. Families and their dogs, college students, rednecks–they were all there. Camila and I cooked breakfast over a fresh fire and filled our stomachs for the day. The day was already past noon and our plan was to leave Yosemite that night. It was time to get going because Camila wanted to see everything–it was hard to tell her the impossibility behind such hopes.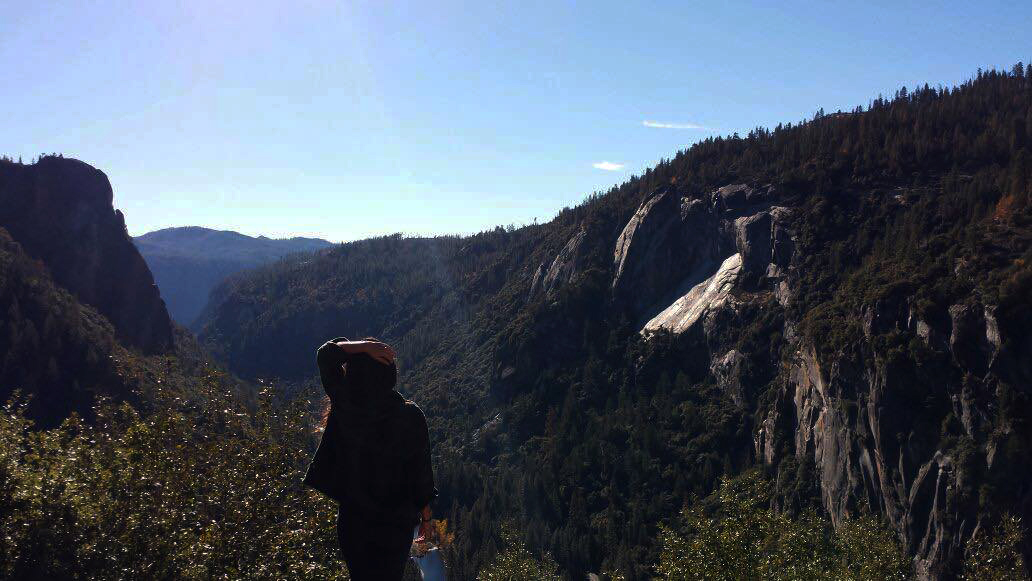 Camila had this beautiful way of living. At times, it was a little nerve-racking to be around, but it is one of the things I also loved most about her. She was always trying to pack countless things into a day, utilizing every sliver of every moment in every day. It is so invigorating to be around that kind of energy. A line from a Mort Garson song about Pisces comes to mind, "Careful not to bruise a single second." Yup, that was Camila.
Half Dome towered to our left as we drove up to a fork in the dirt road, but we decided to go in the opposite direction. Camila wanted to go to Tioga Pass, a beautiful mountain road with powerful valleys of vibrant green trees and crisp blue lakes. Google informed me that the road had been closed down due to poor weather conditions. She didn't care, she was going to see Tioga Pass, no matter what anyone said.
"I have to go there. I don't have much time in the states. I have to go back to Brazil. I have to go to see Tioga, Travis," she said, pronouncing my name as Traves. My heart leaped into a velvet sheet of love when she said my name. Tioga Pass it was.
We never made it to Tioga Pass. Instead, we found a place where cars huddled next to a tunnel. The tunnel was the doorway to CA-41 towards Fresno. We parked the rental and climbed up into a mountain.
After a short hike uphill, a trail came into play. We curiously followed the trail. It led us to a clearing on the side of the mountain, and it was just astounding this place. Off to the right was the giant Half Dome playing with the clouds, and in front of us was an ocean of California Black Oaks, Ponderosa Pines, and spiraling Sequoias all crashing into the mountains. A little blanket Camila had been carrying came out and we just laid together and drank cold beer, staring at the wonder ahead.
During the hike back, we decided to stay another night in Yosemite. We molded the original plan into just staying one day in the Sequoia National Forest and not camping there. Camila had to see more of Yosemite, and a mere half-day was not enough for that. I agreed. So we gathered food at a little market, headed back to our campsite, built a fire, cooked, and tried not to freeze our asses off.
The night got so cold that I had enough. Drunkenly, Camila and I decided to move the tent directly up to the fire, as if to savor off coming heat into our tent. We didn't have sleeping bags due to our lack of budget, and the ten quilts that were SUPPOSED to suffice were no match for the brutal cold. She fell asleep and the fire's flames began to wither, so I threw some cardboard in the fire to stoke it up. As I sat next to a slumbering Camila in the entrance of our tent, a fire wall blazed in my face, searing the little facial hair I could grow. I jumped up, frantically trying to heave the tent away from its fiery doom. Part of it caught fire, so a large hole corroded the tent's flesh. The Toebock move–purchase camp gear at a Walmart, then return it after use–had literally just gone up in flames.
We haggardly awoke the following morning. Due to our lack of preparation and below-freezing temperatures, each of us had maybe gotten four hours of sleep. After cooking the last of our breakfast, we packed up and rushed off. Camila wanted to get to Tioga Pass.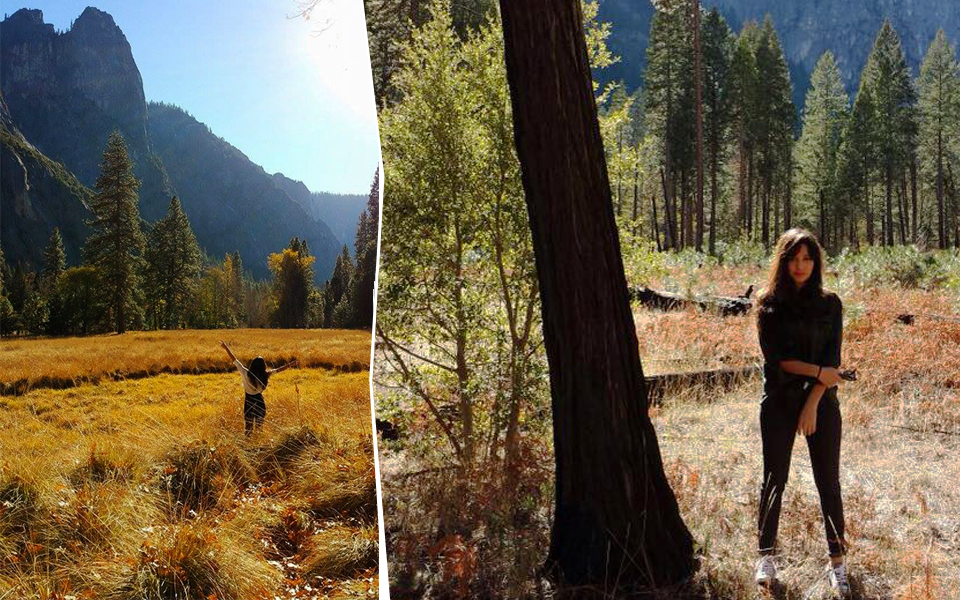 This one lane road, known as Tioga Road, slid in and out of the broad, extravagant mountains we found ourselves weaving through. Countless stops were taken to enjoy the enigmatic beauty around us–canyons, hill tops, lakes. A winding river sparkled countless feet below at one of our last stops, and Camila rested under my arm. It was like the first Lord of the Rings movie when Bilbo and Gandalph are chillen, smoking their pipes. Except I was smoking a Fortuna Red, and instead of a burly, grey speckled wizard man, I was there with a drop dead gorgeous Brazilian babe. Way better. No offense Peter Jackson, but take notes.
It was getting dark, and we never made it to Tioga Pass, which was closed anyway. Tioga Road was just as groundbreaking to us, so on our way out, the car stopped one more time for one last picture, and then we were off. Our plan was to get a cheap hotel in Visalia that night.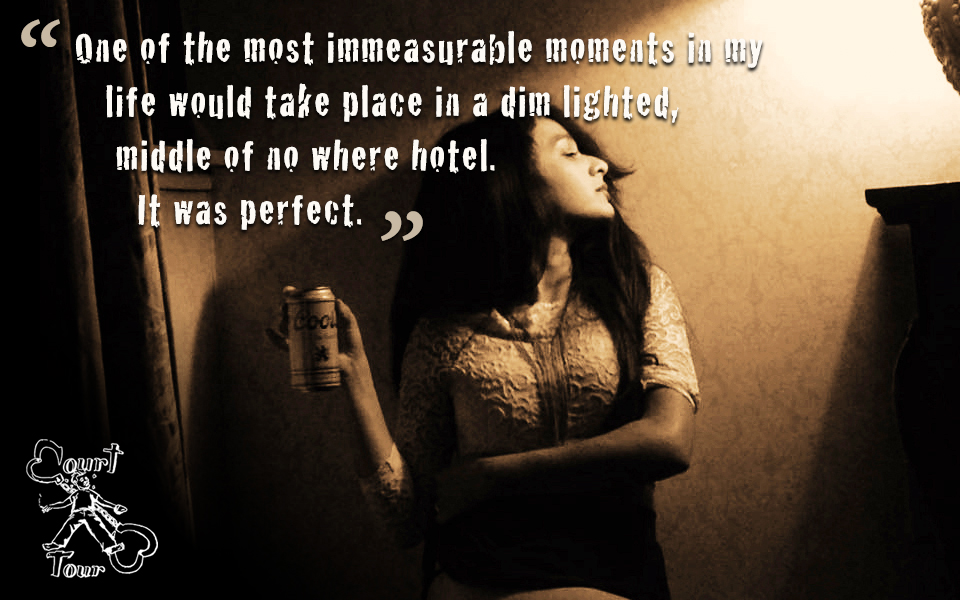 The Dodge rental scurried down the dark, desolate 41 to Fresno. We were about to run out of gas. Luckily, like an angel in the clouds, a dilapidated gas station came forth. A static light illuminated the gas pump from the darkness, cradled by the dense night like a dancer shimmering on stage.
It was about midnight when Camila and I got to the little $49.00 a night hotel off of Second Street, somewhere in downtown Visalia. Both of us took much-needed showers, drank Bud light, and made love for the very first time. It wasn't much of a surprise to me that one of the most immeasurable moments in my life would take place in a dim lighted, kind of shitty, middle-of-nowhere hotel. It was perfect.