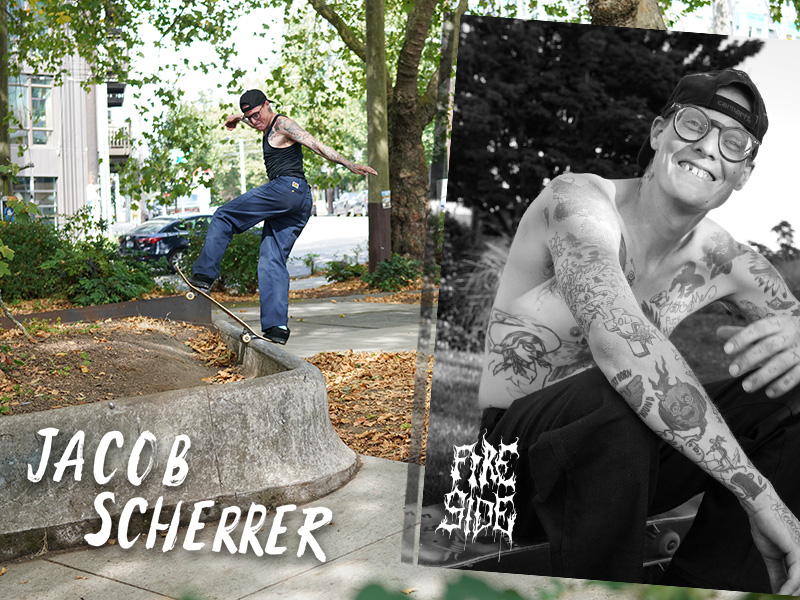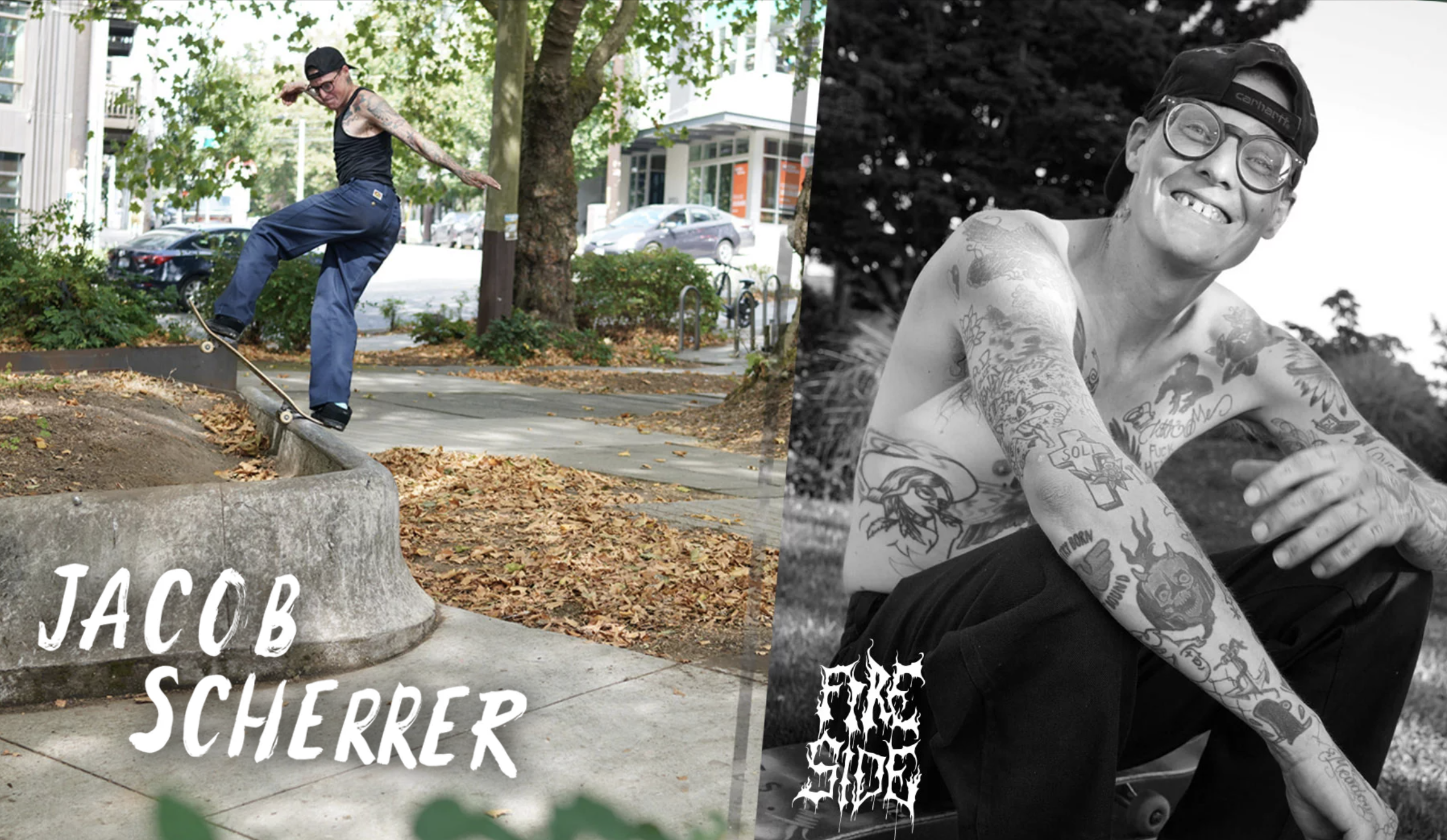 FS BLunt - Seattle, Wa | photos: Fred Zahina
Our latest Fall feature commemorates our favorite time of year with illustrations by our very own, Jacob Scherrer. Slide into this gear and step into the spirit of this season correct.
We love when autumn time comes each year. The trees take a break from the summer heat, shedding their active greens into pools of lounging yellows, lazy oranges, and rustic browns. Early rain showers wash away the build-up of grime on the streets, and the crisp clean air that follows is enough to make anyone's day. So, this season we put together a collection for all our fellow Fall lovers out there.
The FIREXSIDE Cemetery Drip feature showcases season appropriate aesthetics on a hardy garment that is light enough for sunny days, and resilient enough for the turning weather. We thought it would be fun to feature a graphic that lightly taps into the spirit of Halloween, while still creating something that we would wear ourselves. Lucky for us, we had a heavy arsenal of original illustrations from one of our very own.
"Jake will take any opportunity he gets to solidify his art."
Jacob Scherrer is more than a team rider, and has been since the beginning. Jake is an avid illustrator, and will draw on just about anything in sight. Whether it's a ballpoint pen on a napkin at a bar, crayon on an old piece of grip tape, or tattoo ink on a friend's left bicep, Jake will take any opportunity he gets to solidify his art.
Although his work has been featured in past collections, we knew that Jake deserved a collection all his own. The Cemetery Drip collection not only pays tribute to one of the rawest human beings we know, it was actually designed by him. When we look at our latest collection, we see Jake—an icon of FIREXSIDE—a manifestation of authenticity—a relic of toebock tradition.